Today is Red Nose Day and here at The Secret Event Service, we're getting involved by spreading laughter and raising funds! It's never been so important to spread joy and smiles, all while supporting those in need. #RedNoseDay
Money raised for Comic relief will aid families who need support, address mental health stigma, help give children a brighter future and take action against domestic abuse. So, it's incredibly important to get involved and make a donation if you can, as it will have a huge impact on the lives of people in the UK and around the world!
How are we getting involved with Comic Relief 2021?
Our team have been getting silly with selfies this year, even getting our dogs involved! We've each donated through the Comic Relief Website – why not get involved yourself? Click here to donate!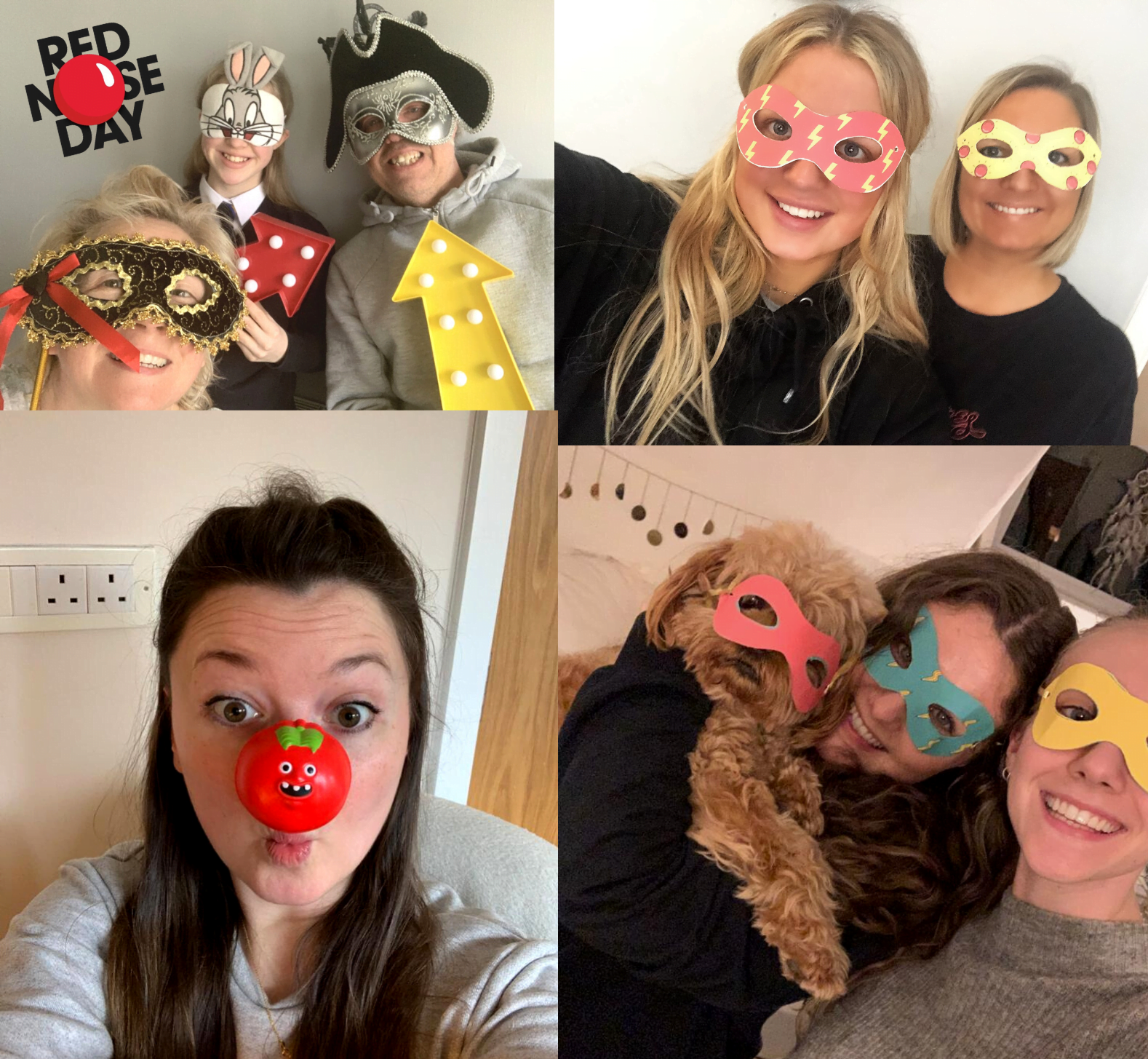 We stuck favourite jokes in our windows to spread smiles too!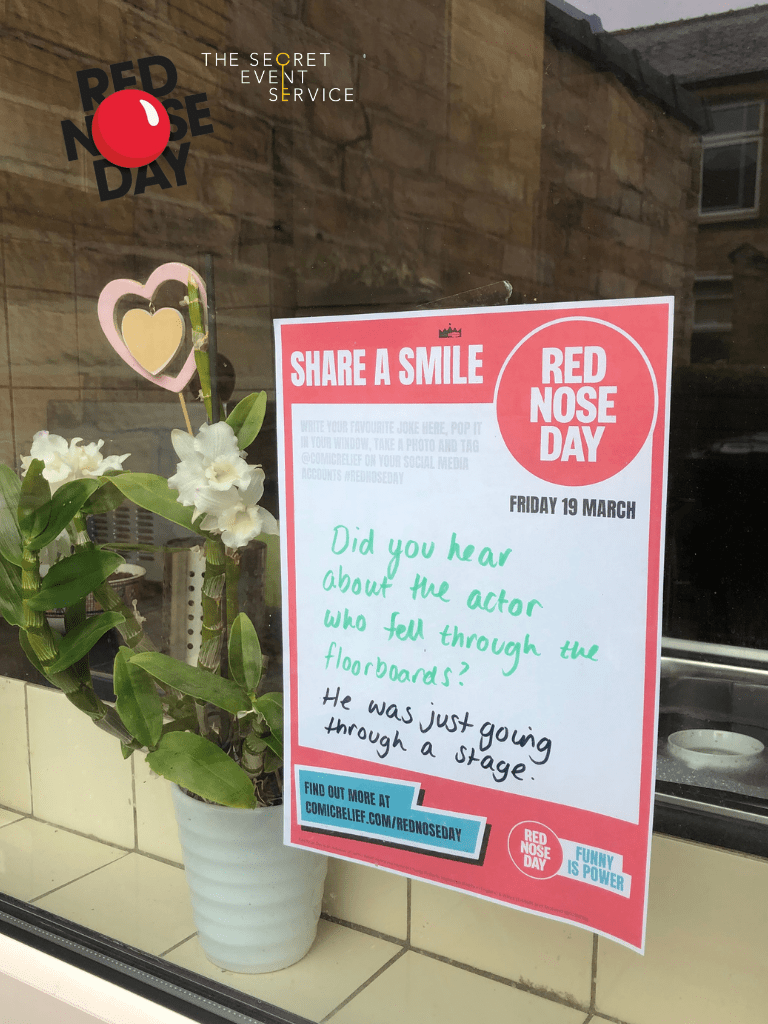 We're all teaming up to take part in the Red Nose Day Brain-Powered Quiz this evening! We love to get competitive here at SES and what a better way to do it while raising funds for such an incredible cause!
It's essential to remember days like this so that you can show your support and ultimately be prepared in order to organise things like fundraising events.
Don't worry, we've got you covered! We have the perfect tool to help you remember key dates like this! Our 2021 Event Calendar outlines those all-important dates happening in the UK and across the world.
We give you simple tips such as when to:
– Get Creative!
– Get Organised!
– Get Social!