Take a look at our Event Strategy Guide!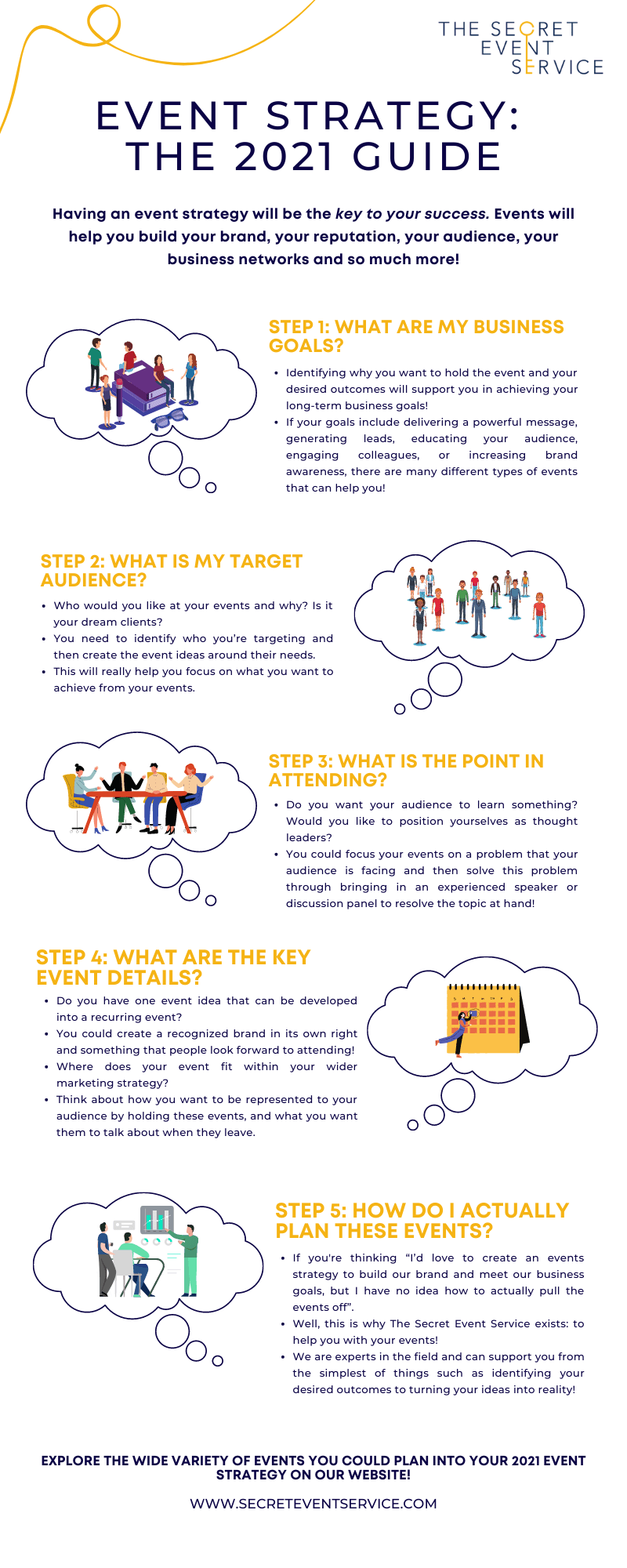 If there's one thing to take away from this guide, it's that your goals are vital to your event strategy!
If you'd like more information on what kind of events you should be planning to meet your goals, what your goals should be, and how we can help you, get in touch today!

Oh, and don't forget to follow us;